Booking Enquiry Form
To register an interest for booking a place at the Trinity Centre, complete the form below to enquire about availability. Staff will contact you to confirm bookings. Please note the centre will be closed on Friday 21st December and will reopen on Monday 7th January 2019 and from Maundy Thursday to Easter Monday inclusive.
Please note, a cancellation fee will be charged on all cancelled meetings, dependent on period of notice given.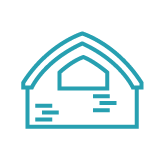 Fields marked * are Required